Welcome to exNWA.com
Today's Date:
This site is dedicated to the Honorable people, those who did not cross the picket lines at Northwest Airlines, commonly referred to as SCABair. Now that Delta and NWA are one carrier, Delta now picks up the moniker of SCABair, because they employ the same SCABS that NWA did.
This site is intended for use by the Honorable. This is where the voice of the Honorable will be heard, along with other things of interest. This site is independently owned and operated and is advertisement, pop up and banner free. Enjoy. Make sure you refresh your browser to view the latest updates.

Just another scam to collect benefits?
'Twitter gave me PTSD': Woman claims mean comments and 'cyberstalking' gave her an illness usually suffered by WAR VETERANS
Melody Hensley claims to suffer from PTSD as a result of years online harassment

After years of online stalking and trolls, she says she is now too sick to go on the internet

Ms Hensley says she became a target as she is a feminist and atheist

Ms Hensley attacked after saying her PTSD is on par with war veterans

By SARA MALM

A Washington woman has come under fire over claims her PTSD caused by online harassment and Twitter trolls is equal to that of military veterans.
Melody Hensley was diagnosed with Post Traumatic Stress Disorder 16 months ago following online abuse, which she says is the result of her being an outspoken feminist and atheist.
She caused upset to many military veterans and their families and friends when she claimed her PTSD from Twitter trolls was as bad as mental anguish suffered by those who do active duty.
Ms Hensley, head of an organization promoting secular ideas, has suffered from PTSD for more than a year, according to her Twitter account.
In an interview with DailyDot.com, Ms Hensley says she became a target for 'atheist misogynists and men's rights activists' a few years back, following her open status as an atheist and feminist activist.
One man in particular has waged a two-year hate campaign against her by publishing her tweets using Storify, others have cut-and-pasted her tweets into YouTube videos, belittling her claims of PTSD.
She claims to be harassed by a cybermob of 'more than 400 people' which led to her diagnosis.
On her Twitter feed Ms Hensley outlines her history of PTSD in several posts, saying she was bedridden for the first six months following her diagnosis, and that she has been so distressed about the online hatred she fears leaving her house unaccompanied.

As a result of her PTSD, Ms Hensley says she is working from her home, but she remains active on Twitter.
On Wednesday she posted several disclaimers to her earlier tweet:
'1) I didn't self-diagnose or decide to have PTSD. I was diagnosed by a very good psychiatrist. I'm not looking for armchair psychiatrists.
'2) I respect military and would call commanders and other authorities only to defend myself against threats.
'3) I don't discount military vets' PTSD. I care about everyone with PTSD. I want people to realize that it is not a military-only condition.'
MailOnline contacted Ms Hensley for comment, but she replied that she is 'not well enough to answer questions'.

http://www.dailymail.co.uk/news/article-2605888/Woman-claims-PTSD-Twitter-cyberstalking-says-bit-war-veterans.html
---
Donate to exNWA.com:

Donating to exNWA.com is made easy by going to the "donate" page. There you will find a PayPal link that makes it easy to donate. One does not even have to be a member of PayPal to make a donation. Use your charge card or send an electronic check. You may also mail us your donation. We appreciate any donation you can make to keep this site on the internet. Of course your donations are not tax deductible. This site survives on the generosity of our viewers.
---

Door Mats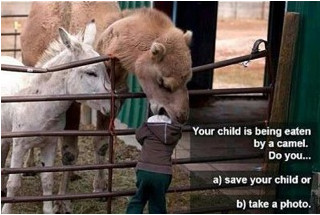 "Be more concerned with your character than your reputation, because your character is what you really are, while your reputation is merely what others think you are." John Wooden