Welcome to exNWA.com
Today's Date:
This site is dedicated to the Honorable people, those who did not cross the picket lines at Northwest Airlines, commonly referred to as SCABair. Now that Delta and NWA are one carrier, Delta now picks up the moniker of SCABair, because they employ the same SCABS that NWA did.
This site is intended for use by the Honorable. This is where the voice of the Honorable will be heard, along with other things of interest. This site is independently owned and operated and is advertisement, pop up and banner free. Enjoy. Make sure you refresh your browser to view the latest updates.

Another government agency falling apart because of how it is run?
Where Have All the Air Marshals Gone?
The TSA is driving them away en masse.
By RYAN LOVELACE
The Transportation Security Administration is experiencing a mass exodus of Federal Air Marshals so severe that it may soon render the marshal service an "agency-in-name-only," according to current and former marshals.
Agents across the country are looking for any excuse to exit the marshal service, repelled by the agency's pattern of mistreating and endangering its employees, and its own concerted efforts to thin ranks through a hiring freeze and the closing of field offices. Richard Vasquez, a former marshal who resigned in January 2015, says his Washington, D.C., field office alone lost up to ten marshals per month in the year preceding his departure.
"The numbers are dwindling; now they're not telling the public this, but that's the fact," Vasquez says. "The only people who aren't trying to leave are people who are past that age-37 range and are meaning to retire."
While some marshals appear to have jumped at the chance to join other federal law enforcement agencies, others have left due to a belief that the agency repeatedly failed to protect them in the line of duty. Vasquez says that the agency neglected to properly conceal marshals' identities on domestic and international trips.
"Everything they did set us up to get murdered," he says. "That was the biggest thing: not trying to help us be covert at all. The biggest thing is we're carrying a gun that is too damn big to be concealed." On some international flights, he says, marshals are even required to board the plane first, which exposes them to the other passengers.
Other marshals are stuck in untenable position: Afraid to leave without the assurance of another job, they are also afraid to stay due to the agency's repeated failure to protect them. One current marshal, whose name has been withheld due to a fear of retaliation, says the marshal service is a "dead-end law enforcement agency."
"There's an escape plan by all the marshals to leave the agency," the marshal says. "I always tell the young guys to get out after three years, since that is the minimum amount of time other agencies want to see from transferees."
While many marshals appear to be fleeing the agency because of its incompetence in protecting them, the agency also appears intent on thinning its own ranks. The TSA has indicated its plans to close several of its field offices, and has frozen hiring at several others.
Agency-wide malaise appears to have gotten so bad that a senior leadership team from TSA headquarters has begun visiting field offices across the country in an attempt to boost morale. The current marshal says agents aren't buying it.
The TSA, meanwhile, says these meetings are evidence of marshal service director Rod Allison's ongoing effort to "positively engage" with employees. In a written response to NRO's requests for comment, TSA spokesman David A. Castelveter said the TSA's leadership team regularly reviews its leadership, processes, and procedures.
Castelveter declined to answer direct questions, and seemed to recognize the insufficiency of his own statement adding, "Sorry, this is our public statement. I have nothing else to provide at this time." If nothing else, the spokesman's instinct to apologize to a reporter may be evidence of the low morale that is pervasive throughout the agency. A 2014 report from the Partnership for Public Service ranked the TSA 305th out of 314 federal agencies in terms of morale.
The agency's low morale and rapidly dwindling workforce have taken a toll on its effectiveness. In his final report as the ranking Republican on the Homeland Security and Governmental Affairs Committee, former Oklahoma senator Tom Coburn determined that "it is unclear to what extent the FAMs program is reducing risk to aviation security, despite the more than $820 million annually that is spent on the program."
Regardless of whether or not the Department of Homeland Security, including the TSA, is fully funded before the end of the week, the men and women tasked with protecting air travel across the country are already heading for the exits in droves. Even as the Obama administration warns of the potential national security dangers posed by a partial-DHS shutdown, the TSA continues to prove that full funding doesn't guarantee anything when it comes to keeping America safe.
---
Donate to exNWA.com:

Donating to exNWA.com is made easy by going to the "donate" page. There you will find a PayPal link that makes it easy to donate. One does not even have to be a member of PayPal to make a donation. Use your charge card or send an electronic check. You may also mail us your donation. We appreciate any donation you can make to keep this site on the internet. Of course your donations are not tax deductible. This site survives on the generosity of our viewers.
---
WW II images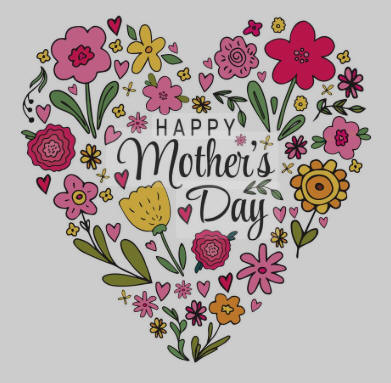 A group of Curtiss P-40 Warhawks escorted a pair of Consolidated B-24D Liberators on a flight near the Aleutian islands, Alaska, 1944.

"Be more concerned with your character than your reputation, because your character is what you really are, while your reputation is merely what others think you are."
- John Wooden