Welcome to exNWA.com
Today's Date:
This site is dedicated to the Honorable people, those who did not cross the picket lines at Northwest Airlines, commonly referred to as SCABair. Now that Delta and NWA are one carrier, Delta now picks up the moniker of SCABair, because they employ the same SCABS that NWA did.
This site is intended for use by the Honorable. This is where the voice of the Honorable will be heard, along with other things of interest. This site is independently owned and operated and is advertisement, pop up and banner free. Enjoy. Make sure you refresh your browser to view the latest updates.

And next week the study will find that sugar is good for you. We bet the exercise equipment industry doesn't like this study.
You can't 'outrun' obesity: Study says exercise doesn't help weight loss
By .BLATHNAID HEALY
LONDON — A team of British cardiologists have said it's time to "bust the myth" that regular exercise tackles obesity.

The strongly-worded editorial in the British Journal of Sports Medicine, published in the May edition of the journal, says you can't outrun a bad diet and that although regular exercise reduces the risk of developing a number of health issues such as heart disease, dementia, some cancers and type 2 diabetes, it doesn't promote weight loss.

Worldwide obesity has doubled since 1980, according to the World Health Organization, with 600 million people globally categorised as obese. In the UK obesity affects one in four adults, according to the NHS.

The NHS defines obesity as adults who have a Body Mass Index of 30 or over.

The authors of the study say the public is "drowned by an unhelpful message" from the food industry that obesity is caused entirely by a lack of exercise, going so far as to describe the tactics used as "chillingly similar" to those employed by big tobacco companies when the links between smoking and lung cancer were first revealed.

"The tobacco industry successfully stalled government intervention for 50 years," they say. "This sabotage was achieved using a 'corporate playbook' of denial, doubt, confusing the public and even buying the loyalty of bent scientists, at the cost of millions of lives."

The food industry has also shifted the conversation to simple calorie counting, the authors write. But it's the source of calories that matters, the editorial says, arguing that sugar calories promote the storage of fat and make people more hungry, while calories that actually come from fat make a person feel full.

The authors point to a study in the academic journal Nutrition that says the single most effective way to counter obesity is to restrict the intake of carbohydrates.

The editorial also strongly criticises sugary drinks, saying the association between "junk food and sport, must end." It calls on the British government to put a tax on sugary drinks and ban the advertising of junk food as well as saying gyms shouldn't sell the beverages.

In a statement emailed to Mashable, Britain's Food and Drink Federation strongly rejected comparisons with the tobacco industry, calling them "absurd and offensive" Britain's Food and Drink Federation strongly rejected comparisons with the tobacco industry, calling them "absurd and offensive".

It says that the benefits of exercise aren't industry hype or conspiracy.

"Yes, companies are taking action to highlight the importance of physical activity. However, they recognise that where they can have the biggest impact is in helping people to achieve a balanced diet," they say.

The NHS currently advises that people trying to lose weight should eat a balanced, calorie controlled diet and take up activities such as fast walking, jogging, swimming or tennis for up to 300 minutes per week. Original article here
---
Donate to exNWA.com:

Donating to exNWA.com is made easy by going to the "donate" page. There you will find a PayPal link that makes it easy to donate. One does not even have to be a member of PayPal to make a donation. Use your charge card or send an electronic check. You may also mail us your donation. We appreciate any donation you can make to keep this site on the internet. Of course your donations are not tax deductible. This site survives on the generosity of our viewers.
---
Bumper Stickers for Seniors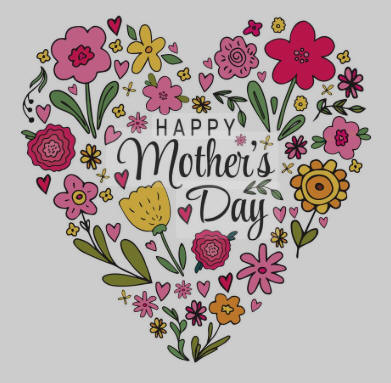 "Be more concerned with your character than your reputation, because your character is what you really are, while your reputation is merely what others think you are."
- John Wooden