Welcome to exNWA.com
Today's Date:
This site is dedicated to the Honorable people, those who did not cross the picket lines at Northwest Airlines, commonly referred to as SCABair. Now that Delta and NWA are one carrier, Delta now picks up the moniker of SCABair, because they employ the same SCABS that NWA did.
This site is intended for use by the Honorable. This is where the voice of the Honorable will be heard, along with other things of interest. This site is independently owned and operated and is advertisement, pop up and banner free. Enjoy. Make sure you refresh your browser to view the latest updates.

It's about time.....
Lawmakers Introduce Bill Requiring Women to Register for Draft
By FELICIA SCHWARTZ
WASHINGTON—Two Republican lawmakers introduced a bill on Thursday that would require women to register for the draft in a step meant to advance a national debate about the Pentagon's decision in December to open all military combat positions to women.

Women have been excluded from the Selective Service System, a decision that was upheld by a 1981 Supreme Court ruling that said as long as women weren't allowed in combat units, they shouldn't be subjected to it.

However, Defense Secretary Ash Carter in December said the Pentagon would open all combat positions to women, without exceptions. Reps. Duncan Hunter of California and Ryan Zinke of Montana said in introducing their bill that Mr. Carter's decision mandates a national debate about the role of women in the military.

"This is a change to over 200 years of warfare in the United States," Mr. Hunter said in an interview. He added that allowing women to be included in all combat positions requires lawmakers ask themselves: "Do I think we have come far enough that my daughter should be drafted?"

The bill is called the "Draft America's Daughters Act," a title that's meant to be provocative, aides said. Mr. Hunter said he might vote against the bill, but he thought it was important to offer the legislation to force a conversation on the role of women in the U.S. armed forces.

Mr. Hunter said he supports the inclusion of women in all combat positions, as long as standards aren't altered or lowered, an issue about which he and some military leaders have voiced concern in recent weeks.

He said he doesn't like the idea of women's inclusion in the draft, but would back it if all combat specialties are opened to women. Currently, U.S. military services are submitting plans for incorporating women into all of their ranks, a process that could take months or years.

Advocates of allowing women in combat, including many senators and military leaders, also support a debate over women's participation in the Selective Service.

Sen. Claire McCaskill (D., Mo.) said she thought including women in the draft might encourage more to join the military.

"Part of me believes that asking women to register, as we ask men to register, would possibly open up more recruits as women began to think … 'The military is an option for me,' " Ms. McCaskill said at a Senate hearing on women in combat this week.

The Marine Corps earlier had recommended against integrating women into all combat positions. But Gen. Robert Neller, the commandant of the Marine Corps, told lawmakers this week that the Marines would move forward with the directive and said he believed women should register.

Gen. Mark Milley, the Army chief of staff, said he fully supports opening all combat positions in the Army to women and said he backs women's inclusion in the Selective Service System.

Mr. Hunter said he will try to bring his bill to the floor so all members of Congress will have to vote on the issue.

"This should involve every member of Congress. This isn't a military thing, it's a family thing, it's a cultural thing," Mr. Hunter said.

If Congress decides against allowing women into the draft, he said that would show the American public doesn't support opening all combat positions to women.

Requiring women to register wouldn't have much practical effect, as a draft hasn't been used since the Vietnam War. But advocates said it would be a step toward making women more equal in the military.

The issue of registration for women could become a campaign issue, depending how far the bill progresses.

Democratic presidential candidate Hillary Clinton said Wednesday at a town-hall meeting that she wasn't sure all women should register for the draft and was worried the shift could change the definition of an all-volunteer force.

"I have a hard time imagining the kind of national emergency that would require the use of the Selective Service System," Mrs. Clinton said. Original article here
---
Donate to exNWA.com:

Donating to exNWA.com is made easy by going to the "donate" page. There you will find a PayPal link that makes it easy to donate. One does not even have to be a member of PayPal to make a donation. Use your charge card or send an electronic check. You may also mail us your donation. We appreciate any donation you can make to keep this site on the internet. Of course your donations are not tax deductible. This site survives on the generosity of our viewers.
---
Couldn't Resist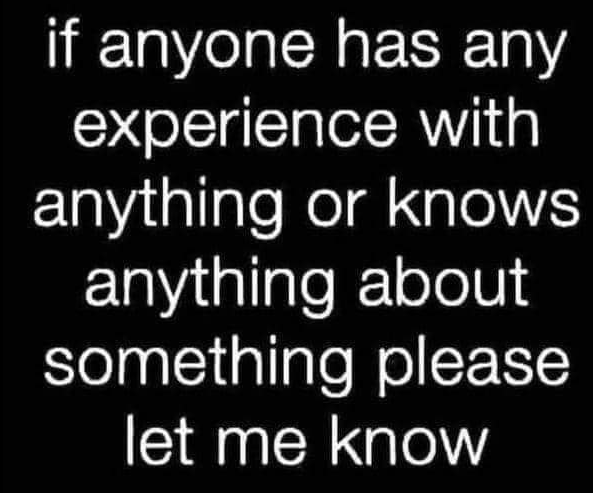 "Be more concerned with your character than your reputation, because your character is what you really are, while your reputation is merely what others think you are."
- John Wooden