Welcome to exNWA.com
Today's Date:
This site is dedicated to the Honorable people, those who did not cross the picket lines at Northwest Airlines, commonly referred to as SCABair. Now that Delta and NWA are one carrier, Delta now picks up the moniker of SCABair, because they employ the same SCABS that NWA did.
This site is intended for use by the Honorable. This is where the voice of the Honorable will be heard, along with other things of interest. This site is independently owned and operated and is advertisement, pop up and banner free. Enjoy. Make sure you refresh your browser to view the latest updates.

Our tax money at work...
AP Investigation: Nazi war crime suspects collected millions of dollars in US Social Security
Expelled Nazis paid millions in Social Security
By DAVID RISING, RANDY HERSCHAFT and RICHARD LARDNER
OSIJEK, Croatia (AP) — Former Auschwitz guard Jakob Denzinger lived the American dream.

His plastics company in the Rust Belt town of Akron, Ohio, thrived. By the late 1980s, he had acquired the trappings of success: a Cadillac DeVille and a Lincoln Town Car, a lakefront home, investments in oil and real estate.

Then the Nazi hunters showed up.

In 1989, as the U.S. government prepared to strip him of his citizenship, Denzinger packed a pair of suitcases and fled to Germany. Denzinger later settled in this pleasant town on the Drava River, where he lives comfortably, courtesy of U.S. taxpayers. He collects a Social Security payment of about $1,500 each month, nearly twice the take-home pay of an average Croatian worker.

Denzinger, 90, is among dozens of suspected Nazi war criminals and SS guards who collected millions of dollars in Social Security payments after being forced out of the United States, an Associated Press investigation found.

The payments flowed through a legal loophole that has given the U.S. Justice Department leverage to persuade Nazi suspects to leave. If they agreed to go, or simply fled before deportation, they could keep their Social Security, according to interviews and internal government records.

Like Denzinger, many lied about their Nazi pasts to get into the U.S. following World War II, and eventually became American citizens.

Among those who benefited:

—armed SS troops who guarded the Nazi network of camps where millions of Jews perished.

—an SS guard who took part in the brutal liquidation of the Warsaw ghetto in Nazi-occupied Poland that killed as many as 13,000 Jews.

—a Nazi collaborator who engineered the arrest and execution of thousands of Jews in Poland.

—a German rocket scientist accused of using slave labor to build the V-2 rocket that pummeled London. He later won NASA's highest honor for helping to put a man on the moon.

The AP's findings are the result of more than two years of interviews, research and analysis of records obtained through the Freedom of Information Act and other sources.
Read the rest of the story here
---
Donate to exNWA.com:

Donating to exNWA.com is made easy by going to the "donate" page. There you will find a PayPal link that makes it easy to donate. One does not even have to be a member of PayPal to make a donation. Use your charge card or send an electronic check. You may also mail us your donation. We appreciate any donation you can make to keep this site on the internet. Of course your donations are not tax deductible. This site survives on the generosity of our viewers.
---
Cartoons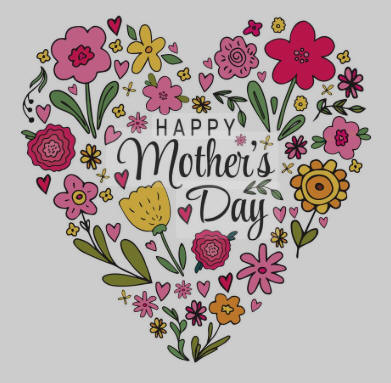 ---
"Be more concerned with your character than your reputation, because your character is what you really are, while your reputation is merely what others think you are."
- John Wooden