Welcome to exNWA.com
Today's Date:
This site is dedicated to the Honorable people, those who did not cross the picket lines at Northwest Airlines, commonly referred to as SCABair. Now that Delta and NWA are one carrier, Delta now picks up the moniker of SCABair, because they employ the same SCABS that NWA did.
This site is intended for use by the Honorable. This is where the voice of the Honorable will be heard, along with other things of interest. This site is independently owned and operated and is advertisement, pop up and banner free. Enjoy. Make sure you refresh your browser to view the latest updates.

Shouldn't these groups be protesting in Chicago? So far in 2015, 2,324 people have been shot in Chicago. And the majority have been black. Don't those lives matter?
Protesters will demonstrate at but not interfere with marathon
Black Lives Matter plans to protest near finish line.
By Kevin Duchschere
After meeting with St. Paul Mayor Chris Coleman, organizers of a protest at Sunday's Twin Cities Marathon say they will go ahead with a demonstration but won't interrupt the race.

Black Lives Matter officials said Thursday that city officials listened to their concerns about the police, which was the group's goal.

"I am happy that we have a chance to have this dialogue," Coleman said.

Coleman met privately Thursday morning at City Hall with Rashad Turner, the leader of the St. Paul Black Lives Matter group, for more than two hours. The mayor had asked for a meeting before the race.

"Our voices are being listened to," Turner said, after the meeting.

Before the meeting, St. Paul police had said they will consider all options — including arrests — to prevent Black Lives Matter from disrupting the marathon and stopping runners from finishing the race.

"These threatened actions pose an unacceptable risk to runners, spectators and protesters themselves," Mayor Chris Coleman said in a statement released by his office on Wednesday.

That's why, the mayor said, he had asked Chief Thomas Smith "to keep all options on the table to prevent disruption of the race or prevent runners from finishing the marathon."

Marathon officials responded favorably, issuing a release saying that they would continue the race as planned on advice from city officials.

Turner, from the St. Paul Black Lives Matter group, arrived at the mayor's office about 10 a.m. Coleman and Turner met with the media afterward.

The St. Paul group had said it planned to shut down the marathon near the finish line at the State Capitol to raise awareness of recent incidents involving St. Paul police and people of color. More than 11,000 participants are expected for the 26.2-mile race, which begins at 8 a.m. Sunday in downtown Minneapolis.

In an interview in late August, Turner said that the St. Paul group, which is not affiliated with the Minneapolis chapter, hadn't yet applied to the national Black Lives Matter movement for recognition as an official chapter.

In a Wednesday afternoon news conference at police headquarters, Smith said that St. Paul police had provided security for the marathon for 33 years.

"Not once … has this event been disrupted by unlawful behavior, and we're not going to let that occur now," he said.

Smith didn't provide details on how police plan to respond to race interruptions, other than that there would "be consequences, including arrests."

"My message to runners and spectators is to come out and enjoy the day," he said. "My message to any individuals or groups that are planning to disrupt the marathon is … make sure that your actions do not interfere with the safety of others."
---
Donate to exNWA.com:

Donating to exNWA.com is made easy by going to the "donate" page. There you will find a PayPal link that makes it easy to donate. One does not even have to be a member of PayPal to make a donation. Use your charge card or send an electronic check. You may also mail us your donation. We appreciate any donation you can make to keep this site on the internet. Of course your donations are not tax deductible. This site survives on the generosity of our viewers.
---
Couldn't Resist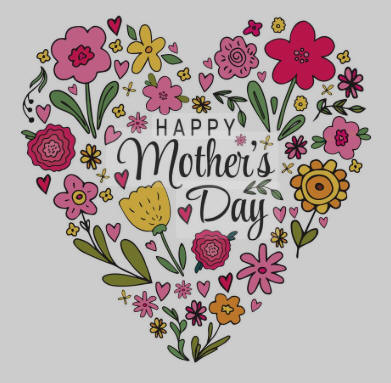 "Be more concerned with your character than your reputation, because your character is what you really are, while your reputation is merely what others think you are."
- John Wooden