Welcome to exNWA.com
Today's Date:
This site is dedicated to the Honorable people, those who did not cross the picket lines at Northwest Airlines, commonly referred to as SCABair. Now that Delta and NWA are one carrier, Delta now picks up the moniker of SCABair, because they employ the same SCABS that NWA did.
This site is intended for use by the Honorable. This is where the voice of the Honorable will be heard, along with other things of interest. This site is independently owned and operated and is advertisement, pop up and banner free. Enjoy. Make sure you refresh your browser to view the latest updates.

Can you hear me now?
AT&T Is Spying on Americans for Profit, New Documents Reveal
The telecom giant is doing NSA-style work for law enforcement—without a warrant—and earning millions of dollars a year from taxpayers.
by Kenneth Lipp
On Nov. 11, 2013, Victorville, California, sheriff's deputies and a coroner responded to a motorcyclist's report of human remains outside of town.
They identified the partially bleached skull of a child, and later discovered the remains of the McStay family who had been missing for the past three years. Joseph, 40, his wife Summer, 43, Gianni, 4, and Joseph Jr., 3, had been bludgeoned to death and buried in shallow graves in the desert.

Investigators long suspected Charles Merritt in the family's disappearance, interviewing him days after they went missing. Merritt was McStay's business partner and the last person known to see him alive. Merritt had also borrowed $30,000 from McStay to cover a gambling debt, a mutual business partner told police. None of it was enough to make an arrest.

Even after the gravesite was discovered and McStay's DNA was found inside Merritt's vehicle, police were far from pinning the quadruple homicide on him.
Until they turned to Project Hemisphere.
Hemisphere is a secretive program run by AT&T that searches trillions of call records and analyzes cellular data to determine where a target is located, with whom he speaks, and potentially why.
"Merritt was in a position to access the cellular telephone tower northeast of the McStay family gravesite on February 6th, 2010, two days after the family disappeared," an affidavit for his girlfriend's call records reports Hemisphere finding (PDF). Merritt was arrested almost a year to the date after the McStay family's remains were discovered, and is awaiting trial for the murders.
In 2013, Hemisphere was revealed by The New York Times and described only within a Powerpoint presentation made by the Drug Enforcement Administration. The Times described it as a "partnership" between AT&T and the U.S. government; the Justice Department said it was an essential, and prudently deployed, counter-narcotics tool.

However, AT&T's own documentation—reported here by The Daily Beast for the first time—shows Hemisphere was used far beyond the war on drugs to include everything from investigations of homicide to Medicaid fraud.

Hemisphere isn't a "partnership" but rather a product AT&T developed, marketed, and sold at a cost of millions of dollars per year to taxpayers. No warrant is required to make use of the company's massive trove of data, according to AT&T documents, only a promise from law enforcement to not disclose Hemisphere if an investigation using it becomes public.
These new revelations come as the company seeks to acquire Time Warner in the face of vocal opposition saying the deal would be bad for consumers. Donald Trump told supporters over the weekend he would kill the acquisition if he's elected president; Hillary Clinton has urged regulators to scrutinize the deal.
While telecommunications companies are legally obligated to hand over records, AT&T appears to have gone much further to make the enterprise profitable, according to ACLU technology policy analyst Christopher Soghoian.
"Companies have to give this data to law enforcement upon request, if they have it. AT&T doesn't have to data-mine its database to help police come up with new numbers to investigate," Soghoian said.
AT&T has a unique power to extract information from its metadata because it retains so much of it. The company owns more than three-quarters of U.S. landline switches, and the second largest share of the nation's wireless infrastructure and cellphone towers, behind Verizon. AT&T retains its cell tower data going back to July 2008, longer than other providers. Verizon holds records for a year and Sprint for 18 months, according to a 2011 retention schedule obtained by The Daily Beast. Read the entire article here
---
Donate to exNWA.com:

Donating to exNWA.com is made easy by going to the "donate" page. There you will find a PayPal link that makes it easy to donate. One does not even have to be a member of PayPal to make a donation. Use your charge card or send an electronic check. You may also mail us your donation. We appreciate any donation you can make to keep this site on the internet. Of course your donations are not tax deductible. This site survives on the generosity of our viewers.
---
A little Humor...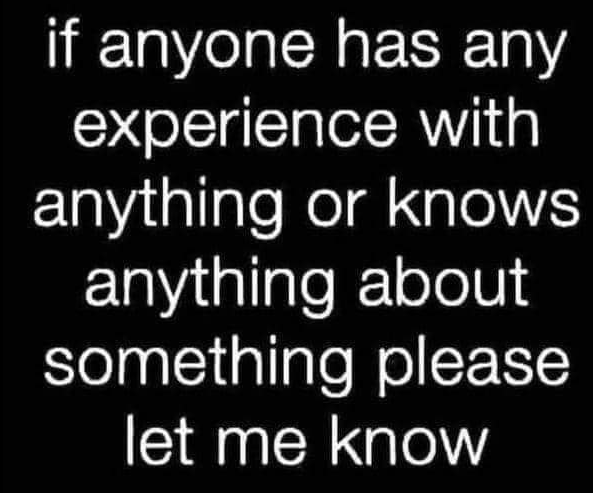 "Be more concerned with your character than your reputation, because your character is what you really are, while your reputation is merely what others think you are."
- John Wooden