Welcome to exNWA.com
Today's Date:
This site is dedicated to the Honorable people, those who did not cross the picket lines at Northwest Airlines, commonly referred to as SCABair. Now that Delta and NWA are one carrier, Delta now picks up the moniker of SCABair, because they employ the same SCABS that NWA did.
This site is intended for use by the Honorable. This is where the voice of the Honorable will be heard, along with other things of interest. This site is independently owned and operated and is advertisement, pop up and banner free. Enjoy. Make sure you refresh your browser to view the latest updates.

And next will be baggage compartment seating.
Spring Airlines considers selling standing tickets
By Katie Cantle
Spring Airlines is considering selling standing tickets if approved by the Civil Aviation Administration of China (CAAC), according to Spring chairman Wang Zhenghua.

Wang said the standing tickets would be 30% to 40% cheaper than air tickets for flights less than two hours. He also said Airbus is willing to retrofit its A320 aircraft with standing-room cabins, but the carrier has not yet received CAAC approval owing to safety concerns.

Wang said the Shanghai-based low-cost carrier plans to have three class configurations: business-economy class, which would expand to 24 seats from current 12 seats; 78 economy seats; and 120 standing places in a standing-room only cabin, which would increase passenger boardings 30% on a single A320.

In addition, Spring Airlines is opening four international routes from Shanghai to Singapore, Osaka, Chiang Mai and Da Nang, Vietnam at the end of March. It will also boost flight frequencies on routes to Jeju and Sabah. This year, the carrier plans to increase international capacities from 16% to 30% as it increases weekly international service to 103 flights.
http://atwonline.com/it-amp-distribution/spring-airlines-considers-selling-standing-tickets?NL=ATW-04&Issue=ATW-04_20140306_ATW-04_163&YM_RID=jimandsam@aol.com&YM_MID=1453617&sfvc4enews=42&cl=article_5_1
---
Donate to exNWA.com:

Donating to exNWA.com is made easy by going to the "donate" page. There you will find a PayPal link that makes it easy to donate. One does not even have to be a member of PayPal to make a donation. Use your charge card or send an electronic check. You may also mail us your donation. We appreciate any donation you can make to keep this site on the internet. Of course your donations are not tax deductible. This site survives on the generosity of our viewers.
---

Amazing Photos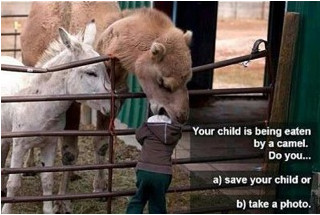 "Be more concerned with your character than your reputation, because your character is what you really are, while your reputation is merely what others think you are." John Wooden