Welcome to exNWA.com
Today's Date:
This site is dedicated to the Honorable people, those who did not cross the picket lines at Northwest Airlines, commonly referred to as SCABair. Now that Delta and NWA are one carrier, Delta now picks up the moniker of SCABair, because they employ the same SCABS that NWA did.
This site is intended for use by the Honorable. This is where the voice of the Honorable will be heard, along with other things of interest. This site is independently owned and operated and is advertisement, pop up and banner free. Enjoy. Make sure you refresh your browser to view the latest updates.

Sounds like smart phone sales will skyrocket.
This Bluetooth-Enabled Vibrator Might Bring Us Closer to Computer-Engineered Orgasms
But that doesn't necessarily mean human contact will be rendered obsolete.
BY: JORDYN TAYLOR
"Come over here and f**k me," Brian Dunham said into the iPhone he was holding. A few seconds later, the vibrator in my hand pulsated to the rhythm of the sentence he'd just spoken.
We were stationed in Babeland's Soho boutique last Thursday, where Mr. Dunham and his wife, Suki, were launching the latest addition to OhMiBod, the line of sex toys they founded together in 2006. Their new invention—which I was demo-ing with Mr. Dunham—was blueMotion, a $129 Bluetooth-enabled wearable vibrator that the wearer or their partner can control through an app.
"For us, its about keeping a connection or making a connection with somebody who might be not physically standing next to you," Ms. Dunham announced to the room.
Back at the demo station, Mr. Dunham had an iPhone and iPad, both equipped with blueMotion's app, and both synced up to the vibrator in my hand. Under his instructions, I walked outside the store with the vibrator and the iPhone. Mr. Dunham stayed inside, where'd he'd be able to use the iPad to control the vibrator's patterns.
Normally, I should add, users are meant to wear the vibrator in the pair of pocketed underwear that come with each purchase. For now, I'd just be keeping it in the palm of my hand.
From outside the store—far enough that I couldn't even see Mr. Dunham—I felt the vibrator's patterns changing based on Mr. Dunham's iPad commands. For the person who's in control, blueMotion offers a number of different ways to affect the vibrator's pattern. Using the app's Tap & Record function, Mr. Dunham could tap a pattern onto his iPad, and moments later, my sex toy vibrated with the same rhythm. Using the Audio Record function—as Mr. Dunham had demonstrated earlier, inside the store—he could speak a sentence into his iPad, and have my vibrator mimic the pattern of his speech.
Mr. Dunham controlled the vibrator from inside the store, while I was out on the sidewalk.
blueMotion also has an in-app messaging feature, so Mr. Dunham and I could communicate while he controlled my vibrator. "Can you feel me?" he texted me (wow, that was forward) as he switched from one controlling function to the next. Users, I saw, can also send each other pictures, though the service doesn't support video yet.
Even still, toys like OhMiBod's blueMotion are helping to popularize teledildonics, or cyberdildonics—fancy words for sex toys controlled by computers, and therefore capable of being operated over large geographical distances. In other words, imagine your partner stimulating you in real time—but from another country. It's an idea that's been buzzing around for years, but hasn't really materialized on a broad scale.
"There are people that have tried to do teledildonics before," Mr. Dunham told me, "but we're the first to bring it to the mainstream, and then make a mass market toy out of it—something really geared toward couples."
---
Donate to exNWA.com:

Donating to exNWA.com is made easy by going to the "donate" page. There you will find a PayPal link that makes it easy to donate. One does not even have to be a member of PayPal to make a donation. Use your charge card or send an electronic check. You may also mail us your donation. We appreciate any donation you can make to keep this site on the internet. Of course your donations are not tax deductible. This site survives on the generosity of our viewers.
---
Old Photos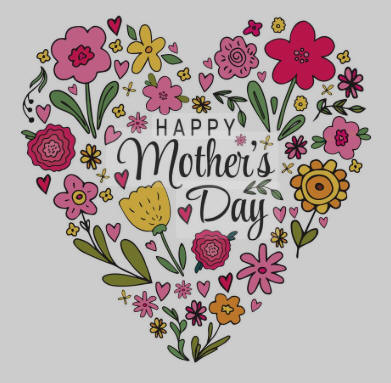 Time Square, 1922
"Be more concerned with your character than your reputation, because your character is what you really are, while your reputation is merely what others think you are." John Wooden